Our goal is to make your dreams a reality.

Facts about study in Singapore
1. Education in Singapore is obligatory.
All Singapore Citizens born after 1 January 1996 and living in Singapore must attend a national primary school unless an exemption is granted. This begins from an early age all the way through primary and secondary education. The compulsory education rule applies to both citizens and foreigners.
3. Almost everyone in Singapore is literate.
Singapore stands out as the country in which variability in literacy is largest, at 77 score points (compared to the OECD average of 62 score points).
4. Singapore Education System focus on preparing the young for the future.
By helping them to access opportunities, become a life long learners and carve out their own pathway to success.The education system is hence moving towards a greater recognition of different aptitudes and talents, for each child to find success through a pathway best suited to their interests and abilities.
5. Freedom to pursue each student's unique interests.
Students are encouraged to take on community-related activities or co-curricular activities. They will have a shorter syllabus, thus allowing more time to investigate and study specific areas of their interest in their free time. Singapore's education also encourages a well-rounded approach. Schools offer subjects such as businesses, sciences, IT, languages, arts and music.
2. Almost Free Education.
Singapore citizens receive primary education for free. Secondary education costs about $5 per month. While there are other miscellaneous costs related to education, they do not exceed $30 per month in either case (primary or secondary education). Thus, education is still made affordable to all Singaporeans. Independent schools, even if part government funded, can charge fees beyond the small amounts seen in the public school system. If you do not choose the state system and decide to find a fully private or international school, the costs are higher.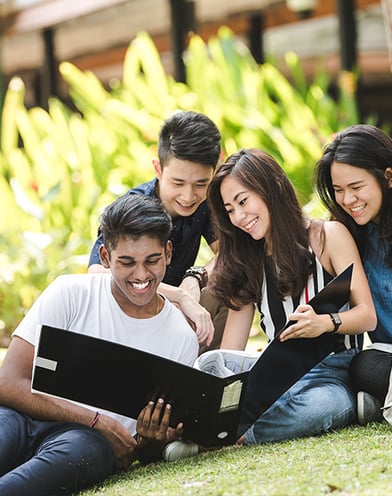 Reasons to study in Singapore
1. Hub of Academic Excellence
Singapore is a top-ranking education hub, which provides students an international perspective and variety of options. From an internationally recognized public school system to world class universities, Singapore provides a comprehensive and well-rounded education system.
5. Lively and Cosmopolitan Way of life
Singapore may appear like a little dot on the world map, but bustles all over with attractions and activities. The country's affluent multicultural heritage is highlighted through the several cultural groups such as Indians, Chinese, Malays, and Eurasians living together harmoniously.
6. Safety in Singapore
Singapore has been consistently ranked as one of the world's safest cities. Its policy on non-tolerance towards ranging, physical and mental abuse, both on and off campus will provide a safe living and learning environment for international student. In addition, your studying experience in Singapore will be positive as the people of Singapore are caring and warm towards people from other countries.
4. Global Business Hub
Singapore is consistently recognized to be a global business hub with its developed infrastructure, political stability and open business policy. The World Bank rates it amongst the top countries to do business while the Swiss-based World Economic Forum rates it as having one of the most stable economic systems in the globe. Singapore offers limitless career and networking possibilities to international citizens.
2. Affordable Education
Tuition fees are affordable and the cost of living in Singapore is significantly lower than many developed countries. Financial assistance is being provided in the form of scholarships, bursaries and student grants and loans.
3. Best Infrastructure and Easy Accessibility
Singapore is well connected via sea, air and telecommunications to all regions of the globe. An integrated transport system of air-conditioned bus services, Mass Rapid Transit (MRT) lines and affordable taxis makes it extremely comfortable and cheap to travel in and around Singapore. Students get concession on MRT and public buses.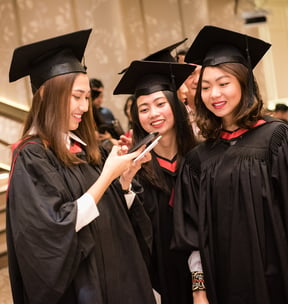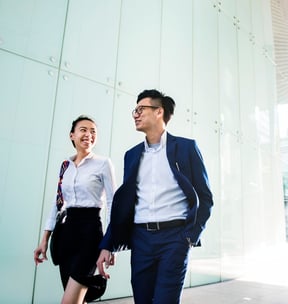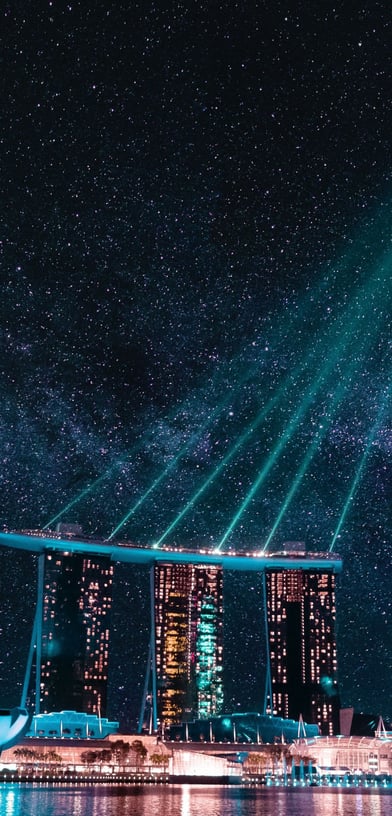 Singapore is one of the most popular destinations for international students seeking a world-class education experience - and Singapore has alumni from every corner of the globe.
Singapore Graduates will make you an attractive employee around the world. You might decide to keep on studying, or find a job in Singapore or overseas. Employers in Singapore are eager to acquire foreign talent and as such salaries can ... and it's obvious why Singapore is so popular with job seeking graduate. Majority of international graduates say their studies in Singapore were a real advantage for their career. So you can feel confident your studies will prepare you for future success. However, we believe your study isn't just about gaining a qualification. It's also about gaining skills, knowledge, contacts and experience to achieve success in the next phase of your life.
Jakarta Office
PT CREOSIS INTERNATIONAL
The Mansion Bougenville at Dukuh Golf Kemayoran
Office Tower Fontana,lantai 12 unit K2
Jalan Trembesi Blok D,Bandar Baru. Kemayoran
Jakarta 14410
Indonesia
Tel: 021-22605802
Email: Rianacreosis@gmail.com, Riana@creosiseducation.com
Surabaya Office
PT CREOSIS INTERNATIONAL
Jl Pakuwon City
Town square AA1-23
Laguna,Surabaya 60112
Indonesia
Tel: +62 811 309 507
Email: Fujiyu@creosiseducation.com